Adda52.com's new look is arousing the curiosity of Indian poker players
Adda52.com has recently changed its design in order to provide a fresh and smoother gaming experience to its users. The look is more stylish, highly attractive, and user-friendly.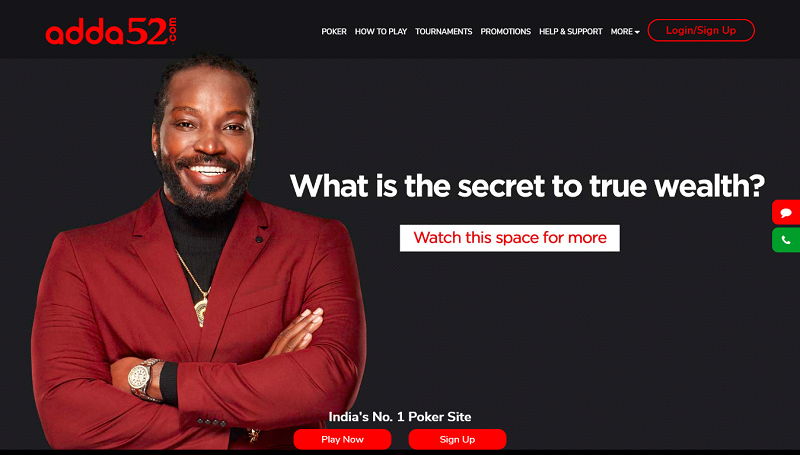 Adda52 has also announced a new ad campaign with cricketer Chris Gayle. The details of the campaign are still under wraps.
With more than 20 lac registered users and counting, Adda52 is India's largest online gaming platform owned by Gaussian Networks Pvt. Ltd. (a part of Delta Corp - India's only gaming company listed in both BSE and NSE). Since its inception in 2011, Adda52 has been reckoned as the most trusted online poker brands in India. The gaming portal offers a range of highly lucrative poker tournaments with largest prize pools throughout the year.