DPT Colossus: Merhezad Munsaf wins the 50K Warm-Up, Atul Kumar tops 25K Bounty Event
DPT Colossus live poker tournament series witnessed a massive participation of poker heavyweights from all over the country. The series was held at Deltin Royale in Goa from 2nd to 5th May. The main attraction of the 3-day extravaganza was INR 1 Crore GTD 200K Main Event. It was player Aditya Agarwal who outlasted the Main Event's field of 42 entries to claim the top prize of INR 31,00,000.
Merhezad Munsaf claims 50k Warm-Up and INR 6,20,000
Merhezad Munsaf takes down the 50k Warm-Up by besting a field of 66 entries to earn the INR 10,80,000 top prize. He defeated player Nishant Sharma heads-up who collected INR 6,20,000 for his runner -up Finish.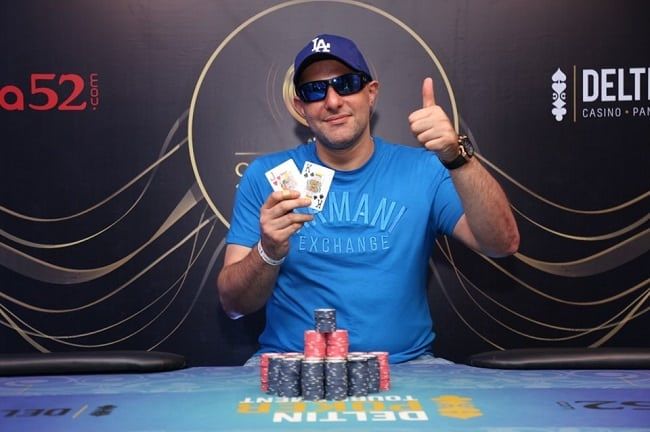 DPT Colossus 50K Warm-Up Results:
Meherzad Munsaf – INR 10,80,000
Nishant Sharma – INR 6,20,000
Rajat Sharma – INR 3,80,000
Praveen Dwarkanath – INR 2,70,000
Gokul Krishna – INR 2,10,000
Aditya 'Bitti' Agarwal – INR 1,60,000
Kunal Patni – INR 1,40,000
Vidur Singhal – INR 1,20,000
Gautam Sachdeva – INR 1,07,500
Atul Kumar ships 25K Bounty Event
With his commanding performance, Atul Kumar outmaneuvered a field of 41 entries to win the 25K Bounty Event title. He pocketed INR 2,20,000 for the victory.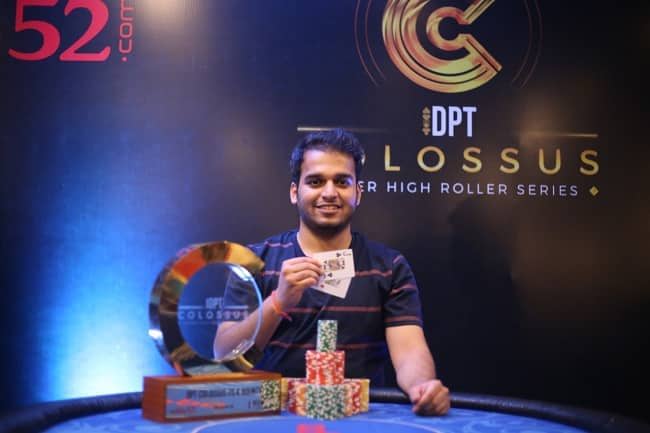 He emerged victorious after ousting Abhinandan Sarda heads-up who took home INR 1,34,000 for his 2nd place finish.
DPT Colossus 25K Bounty Payouts:
Atul Kumar – INR 2,20,000
Abhinandan Sarda – INR 1,34,000
Vidur Singhal – INR 80,000
Girish Nair – INR 60,000
Ashish Kaushik – INR 50,000
Sunita Sunder – INR 40,000
DPT Colossus 2019 Series Top Earners:
Aditya Agarwal – INR 31,00,000 (ME Winner)
Jasven Saigal – INR 20,00,000 (ME Runner-UP)
Madan Kumar – INR 13,00,000 (ME 2ndRunner-Up)
Kunal Patni – INR 11,40,000 (ME 4thand Warm-Up 7th)
Meherzad Munsaf – INR 10,80,000 ( Warm-Up Winner)
Gokul Krishna – INR 10,10,000 ( 5thin Warm-Up & ME).
Pradeep Sharma – INR 7,00,000 (7thin Main Event)
Nishant Sharma – INR 6,20,000 (Warm-Up Runner-Up)
Aloke Birewar – INR 6,00,000 ( 7thin Main Event)
Rajat Sharma – INR 3,80,000 (3r in Warm-Up)